The late, great Anthony Bourdain once said "If you like the idea of getting lost in Asia, Singapore is the perfect place to start." This shiny, immaculate city in the Far East is a mecca of food and shopping. It's also a perfect hub to explore other Far Eastern countries, especially with Changi Airport rated the number one in the world. There's the first of your fun facts!
Despite being home to 5.6 million people on an island that's fourteen miles long, Singapore strikes a beautiful balance between urban living and nature. It's concrete and jungle. It's old and new. If you fancy exploring The Little Red Dot further, perhaps it's worth knowing a few of its quirks before you take to its streets.
Hawker Centres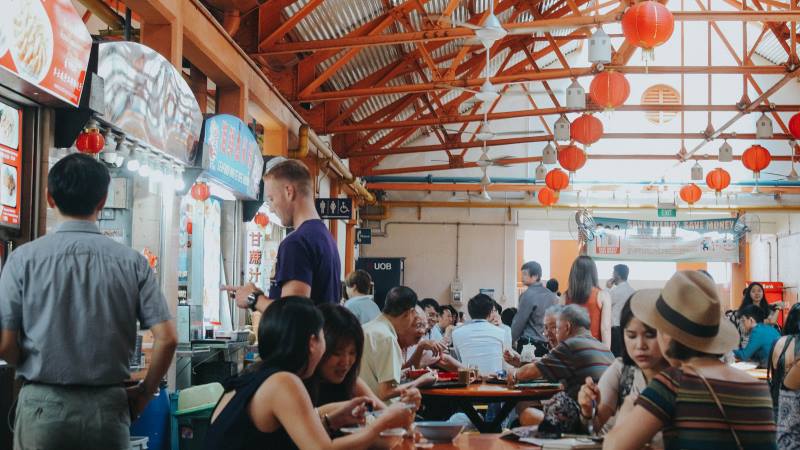 In every Singaporean neighbourhood, you'll find a hawker centre. A food court of stalls serving a plethora of food from hot and smoky char kway teow to ghee soaked balls of dough being flipped and stretched to make roti. But, during a lunch time rush, how does one save their seat when ordering their food from said stalls? A simple pack of tissues. By putting a pack of tissues on a free seat, this tells everyone that this plastic chair has been bagsied. The most famous hawker centre in Singapore? Well, opinion is divided but Maxwell Road's tops the list!
Auntie and Uncles
Everyone is your auntie and uncle. It's common etiquette to call your elders here Auntie and Uncle, out of polite respect. It doesn't matter if it's the lady serving you a drink from a plastic bag or the taxi man ferrying you around the city. Meet your new Auntie and Uncle! It'd be rude not to. Best place to practice this new term of endearment? Try the Chinatown Street Market and see if Auntie will give you a discount.
Plastic Bags!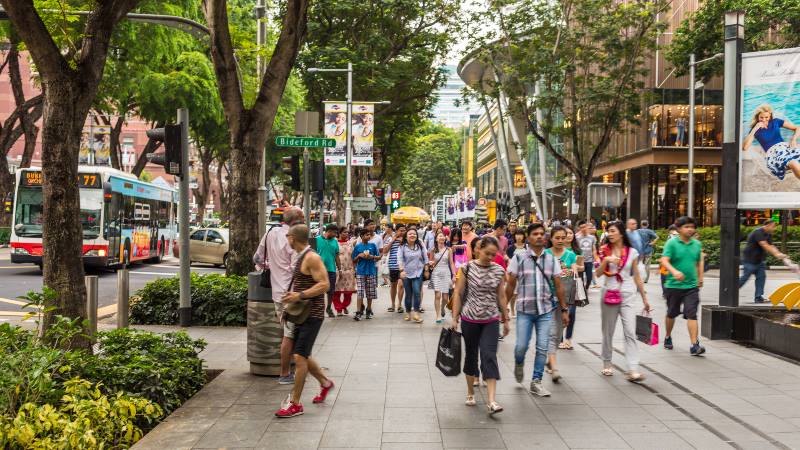 Oh, another quirk in the Lion City. The drinks in a plastic bag! Here, it's a common method of taking your drink to go. Hot or cold, the deft fingers of a drinks stall owner will pour your beverage of choice into a clear plastic baggy. Twist it around a straw and off you tod down Orchard Road with an iced coffee swinging by your side.
Don't Do That
Famously, Singapore is known for banning chewing gum or else it's a hefty fine for your stick of spearmint. But did you also know that you'll also be fined for connecting to someone else's WIFI? For feeding the sky rats known as pigeons? And for busking in the streets? Best save your wallet before you feel like belting out a tune in public.
The Merlion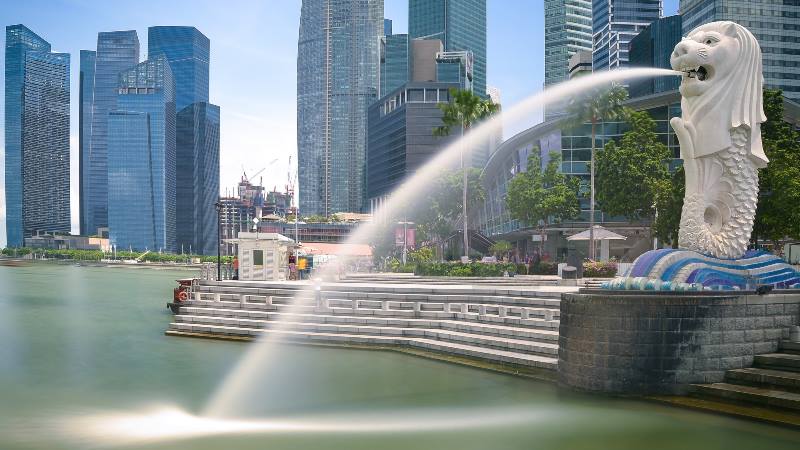 The Merlion is Singapore's national symbol. You'll find statues of the Merlion all over the island. From Clark Quay to Sentosa Island, spouting water from its mouth. Legend has it that a shipwrecked Prince spotted a lion on the shores of what became Singapura, the Lion City.  As for the fish half of the Merlion some say it is a nod to Singapore's original roots as a fishing village called Temasek. Do it for the 'gram and get your picture taken at the most iconic statue in Merlion Park, overlooking Marina Bay.
That should keep you going as you explore the city. Also perfect for post dinner table conversations and that awkward moment of silence. Have you got  any fun facts you'd like to share? Why not let us know.